Poor me. Had to spend several days with my very good friend L. Most of her time here we had bright sun and warm days. Nice for her, since it was 4 degrees when she left on her flight from Detroit to here.
We spent a chunk of Saturday wandering Golden Gate Park --which, I discovered, is larger than Central Park in NY. Rainbow falls was in full flood and the fast-flowing rivulet it becomes before emptying into Lloyd's Lake has a great optical illusion. You swear the water flows uphill.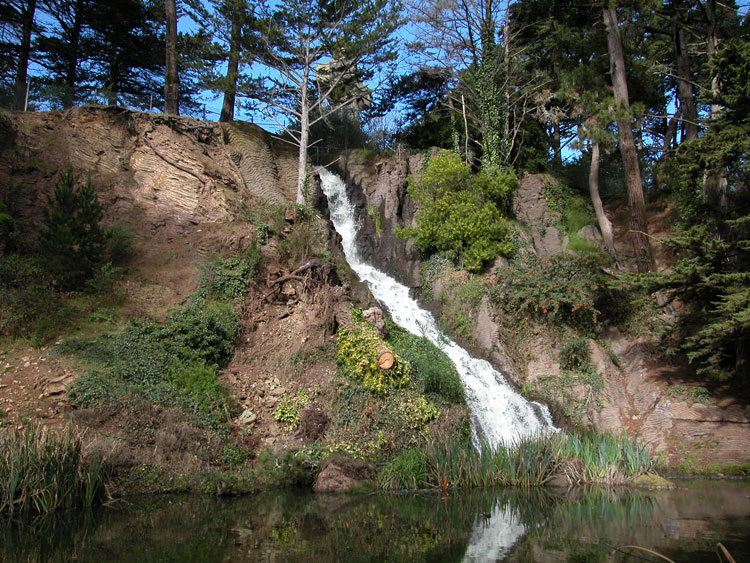 On Monday we drove an hour or so down the coast --on the one grey and somewhat rainy day we had while she was here. Had lunch a
Duarte's Tavern
--salmon chower and crab melt-- then took a great 2.5 hour tour at Ano Nuevo State Beach to see the elephant seals, thousands of them, at their mating and calving ground. December thru March is the only time males, females and calves are together here. Huge males, 5000 lbs, 16 feet long, still fighting for turf. Loud, smelly, fascinating. And no rain during the tour. :)
Three fascinating facts about elephant seals. 1. When they dive to hunt, they
exhale
all the air out of their lungs, surviving on their super-oxygenated blood. 2. If mothers and calves are separated for more than two days, they no longer recognize each other. Mothers give super rich milk to the calves for four weeks, then abandon them; they teach them nothing about swimming or feeding. 3. Right after weaning their calves, females come into estrus and are mated on the same beach, often several times, but the cells only progress to the blastocyst phase and then several months later, when the starving females have returned to the sea and had time to put their weight back on, the egg implants in the uterus and starts to develop in time for birth, a year after mating.
The abandoned lighthouse keepers' residence, built when the island it's on was an isthmus. Now it belongs to the elephant seals.